FOR EMPLOYEES
Inspiring Tomorrow's Innovators
Interaction with professionals like you is one of the most powerful tools to inspire youth to pursue STEM careers. FUTURE U. connects Boeing employees with classrooms so students can learn firsthand how STEM can apply to their present and their future. Use our step-by-step employee guide and ready-to-go STEM activities to get started today.
Boeing-Inspired Design Challenge Kits
Each one of the Boeing-Inspired Design Challenge kits on this site was designed by a team of Boeing employees and connects to real-world problems our team solves every day.
There are several Boeing-Inspired Design Challenge activities and each one is an open-ended challenge giving students of all ages the opportunity to design their own unique prototype that solves the challenge.
Employee Guide
Prepare for your visit to the classroom with tips, strategies, and other tools. Use these standards-aligned activities to demonstrate how innovations in aerospace can be used to answer authentic questions and solve real-world problems.
Each activity is intended for use in classroom sessions that are approximately 45 minutes in length.
Activities are written to facilitate instruction of up to 40 students, but can be easily led in smaller groups.
All activities correspond to multiple STEM subjects and may be used within these classes accordingly.
While the activities are geared for middle school students, they can be aged up or down based on the open-ended nature of the topics.
Each activity includes an overview, guiding question, student outcomes, materials, procedure, and capture sheets.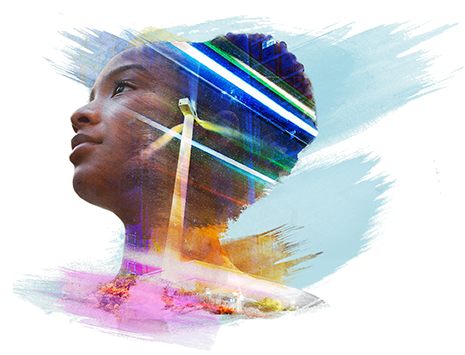 Boeing and Discovery Education have teamed up to provide STEM Connect to select schools nationwide, promoting the critical connection between STEM learning and aerospace careers. See how STEM Connect augments core curriculum with hands-on challenges that apply STEM thinking to real-world scenarios.
Boeing Community Engagement
Boeing strongly believes in the power of education and has a history of investing in education. In addition, to FUTURE U., Boeing is supporting other education efforts to impact children and youth.